Events and Classes
OCTOBER
Ask a Psychic Oct 18 – Healing into Death: the Animals' Perspective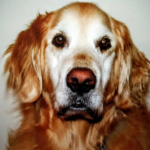 Denny's in Spanaway at 20420 Mountain Highway. Doors open at 5:30 pm. Event is from 7 to 8 pm. Readings available before and after.
I will speak on Healing into Death: the Animals' Perspective at Medium Kass Huff's Ask a Psychic weekly event.
When our beloved animals are aging or ill and physical death is in the near future, we often must make life ending decisions. We know how we feel, but what is their perspective? Wanda will share communications with animals before and after death. These loving communications will ease your mind and increase your understanding of their experience after life here.
https://www.meetup.com/Ask-A-Psychic-at-Dennys/. Private readings  available from me and others on the panel of readers. $5 per person at the door includes mini-reading from panel member. Ask a Psychic meets weekly and hosts a variety of speakers.
Interspecies Communication – 4 sessions Wednesdays Oct 25, Nov 1, 8, and 15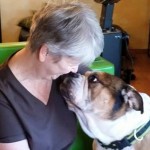 Steilacoom Pierce College Campus 6:30 p.m – 8:30 p.m. Register by searching for title  Fee $149
Everyone has the innate ability to communicate with animals. This course will uncover your natural abilities by exploring three different methods of communicating and receiving information from animals.
We will communicate with the animals that share our lives, wild animals and animals that are no longer with us. We will work with live animals and photographs in class.
NOVEMBER
Usui Reiki/Holy Fire II Advanced Reiki Techniques and Reiki Master – 3 days Nov 10, 11, and 12
Olympia WA 9:00 a.m – 6:30 p.m. Register directly with Wanda. Tuition $450. Manual included. 
Must have completed Reiki I & II (any lineage) 6 months prior to Reiki III. 20% discount for my previous Reiki I & II for Humans or for Animals students ($360 total).
Holy Fire Reiki is a conscious, intelligent spiritual energy that creates wholeness through purification, healing, empowerment and guidance. Holy Fire is ignited in the student by a process that is conducted directly by the Holy Fire energy. Once ignited in the student, Holy Fire continues to grow in strength and vibration, cleansing more deeply and healing and empowering in ever more powerful ways. Holy Fire Reiki is a new form of Reiki given to William Lee Rand, President of the International Center for Reiki Training. It is both powerful and gentle and provides purification, healing, empowerment and guidance. The energy is noticeably more refined and comes from a higher level of consciousness. Quoted from William Lee Rand. Usui/Holy Fire II Reiki Master Manual. Rev. 2016. pp 14, 41-45. Contact Wanda.
Click this link for course content
---
 Reiki I & II for People (Usui Reiki/Holy Fire II) – Feb 3 & 4; For Animals Feb. 17 (must have completed this class and/or Holy Fire Reiki III above)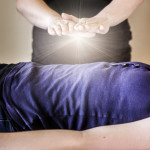 Contact Wanda if you would like to be added to a waiting list or to bring Reiki classes to your area.
Reiki is a universal life energy that supports physical, mental, emotional and spiritual well-being. You will be attuned to the Reiki I and II energy and learn how to allow Reiki to flow through you to support the self-healing of the people or animals you love, yourself and others. In this experiential course, we use both hands-on and distance methods for healing. Become a Reiki Master. Reiki III reviews and extends your Reiki I and II skills. Learn and experience scanning, group healing for individuals, healing for situations and how to attune people and animals to the Reiki healing energy. Students will be attuned to Reiki III and receive the spiritual symbol for use in healing. We will work with people and animal healing throughout the classes. Questions? Contact Wanda.