Events and Classes
November 29
Ask a Psychic: Wanda Buckner speaker. Topic:  Death: Grief, Grace, and Gratitude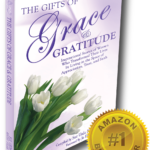 Acceptance of death in old age is easier to accept than death that comes early and unexpectedly. Whether it is the untimely death of a human or an animal, we struggle to understand why this happened and how we can go forward. Wanda will share her experience and the experiences of animals in the hope these may be of comfort to others.
Denny's in Spanaway at 20420 Mountain Highway. Doors open at 5:30 pm. Event is from 7 to 8 pm.
https://www.meetup.com/Ask-A-Psychic-at-Dennys/.  $5 per person at the door includes mini-reading from panel member. Meeting held every Wednesday.
Ask a Psychic hosts a variety of speakers.  Other psychics and I provide readings (I also offer energy healing and animal communication)  before the official meeting opens at 7:00 pm and after it closes around 8:00 pm. I charge $2/minute. I look forward to seeing you there.
---
2018
February 3 & 4 Reiki I & II for People (Usui Reiki/Holy Fire II)
February 10 Holy Fire Reiki for Small Animals
February 24 Holy Fire Reiki for Large Animals
Must have completed Holy Fire Reiki I & II or III to participate in the Holy Fire Reiki for Animals classes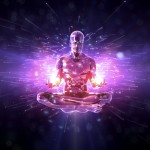 Contact Wanda if you would like to be added to a waiting list or to bring Reiki classes to your area.
Reiki is a universal life energy that supports physical, mental, emotional and spiritual well-being. You will be attuned to the Usui/Holy Fire II Reiki I and II energy and learn how to allow Holy Fire Reiki to support the healing of the people and animals you love, yourself and others. Holy Fire Reiki is a conscious, intelligent spiritual energy that creates wholeness through purification, healing, empowerment and guidance. Holy Fire is ignited in the student by a process that is conducted directly by the Holy Fire energy. Once ignited in the student, Holy Fire continues to grow in strength and vibration, cleansing more deeply and healing and empowering in ever more powerful ways.  In this experiential course, we use both hands-on and distance methods for healing.  Questions? Contact Wanda.