Events and Classes 2018
April 19 Reiki Refresh and Renew  
2307 Lilly Rd NE Olympia WA 98506
Open to Wanda's Reiki students, no matter how long ago you took Reiki from me. Doors open at 6:00 to say hello and chat with the friends you've made. At 6:30 we'll share experiences, I'll lead a Reiki Holy Fire Healing Experience and answer questions. those you have time are invited to stay and exchange treatments. Done by 9:00.
Offered monthly at Wanda's office. No fee, but pre-registration required.
April 28  Jupiter Rising Show KKNW radio Animal Healing & Communication Guest Speaker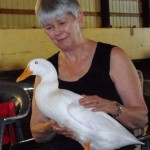 1150 AM KKNW radio. Listen live or enjoy the archives
I'll be with co-hosts Eileen Grimes and Mari Beckman on talking about animal communication, past lives with animals and any other animal topics you wish to discuss, including questions about your animals. The phones will be open for your calls.
https://www.facebook.com/JupiterRisingShow/
October 4, 11, 18, and 25, 2018 Animal Communication Course
6:00 p.m. to 9:00 p.m. 2307 Lilly Rd NE Olympia WA 98506  $225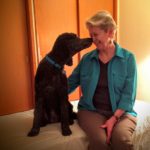 Contact Wanda to register.  Tuition $225 payable through Paypal, credit card, or by check. $50 non-refundable deposit to hold your spot (may be applied to a future class). 10% early bird discount if you pay in full by February 15. Class dates February 27, March 8, 15, and 22.
Everyone has the innate ability to communicate with animals. This four session course will uncover your natural abilities by exploring three different methods of communicating and receiving information from any animal species. In this class you will communicate with the animals that share your life, wild animals, and animals that are no longer with us. You are welcome to bring your friendly companion dog to the second session. We will work with dogs, horses, and other species using photographs and field experience.
November 3 and 4, 2018    Usui/Holy Fire Reiki I & II
November 10, 11, and 12, 2018   Usui/Holy Fire Advanced Reiki Training and Reiki Master