Events and Classes 
***April 27 (the last Saturday of every month) Guest, Jupiter Rising Show KKNW am radio. 11:00 a.m. to 12:00 noon***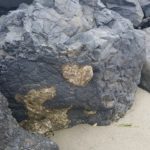 Where are They Now?
What happens to our animals when their lives are complete on earth? Where do they go? Do they have jobs? Is a dog still a dog?
Explore these issues with me. We'll be talking about animals, metaphysical issues, and other topics that affect our lives, and talking with you.
Listen live on the internet at 11:00 a.m.  Call in to 888.298.5569.  Listen to the archives here.
May 18 Petpalooza! Auburn 10:00 a.m. to 5:00 p.m.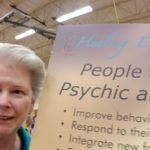 http://auburn.hosted.civiclive.com/workspaces/One.aspx?objectId=13588295&contextId=13102510
Visit my animal communication and mediumship booth. Understand your animals better, resolve emotional issues, increase harmony in your home and more. Readings available by the minute. Animals welcome on-site.
May 20 – May 25  Reiki Healing Summit 2019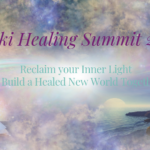 FREE Virtual event. To register click here.
This FREE 6 day Reiki Summit features 30 amazing Reiki teachers, practitioners, best-selling authors, and experts from all over the world. I am honored to be among them. My topic is Surrogate Healing in-person for Animal Reiki including why and how to use it.
Other topics include
• Valuable insights and methods to fully embody and express your healing abilities
• Discover the four building blocks of an affirming therapeutic relationship with your Reiki clients
• Find out how to develop as a Reiki student so you can become a professional practitioner
• Get in touch with other Reiki systems recently developed, such as Reiki Explorer, Reiki Tourism, Psychic Reiki, or Tanran Reiki
• Be guided and inspired to create your own thriving Reiki Business
• Explore the concept of Oneness and ways to access this state through the Reiki system
• Deepen your work with the chakra system through the chakra mapping method
• Know more about the Reiki Symbols and their translations from Japanese
• Understand how to add light frequencies to the human energy field using Reiki
• Transform and rewrite some life events into an empowering story that can support your inner growth
• Be able to improve your relationships through chakra healing
• Find out the fundamental components of a strong, safe, and trusting therapeutic relationship
• Learn to use Reiki to connect with sacred places
• See exactly how Reiki can be used to recover from any addiction and also unveiling your true authentic self in this process
• Learn what surrogate healing in-person for Animal Reiki is all about, as well as why and how to use it
• Be able to transform yourself with some specific Reiki insights and healing practices
• Explore more the Ascension and New Earth of Light concepts, finding effective ways in which Reiki practitioners can connect, align, and work with this ascension energy
• Discover how to create an abundant and prosperous state of mind directly from the Archangels
• Know how to use Reiki to assist not only someone who's about to transition, but also the hospice workers, friends, and family to ease their grief and heal from loss
• Have the knowledge to use Reiki to connect and work with spirits during healing sessions
• Be able to identify your traumas and start healing them with Reiki
• Find out about the amazing power of a Reiki cleanse
• Get in touch with the origin and true hidden meaning of the Reiki symbols
• And many other more amazing topics
May 25, 26, 27   Usui/Holy Fire Advanced Reiki Training (ART) and Reiki Master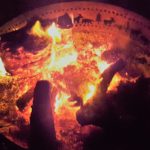 Three days. 9:00 a.m. to 6:30 p.m. each day. 2307 Lilly Rd NE Olympia WA.
Learn Advanced Reiki Techniques and receive your ART and Reiki Master in Usui/Holy Fire Reiki III. Holy Fire is a conscious, intelligent spiritual energy that creates wholeness through purification, healing, empowerment and guidance. Holy Fire is ignited by a process conducted directly by the Holy Fire energy. Once ignited in the student, Holy Fire continues to grow in strength and vibration, cleansing more deeply and healing and empowering in ever more powerful ways. Class time includes hands on, experiential learning and healing. This course may be taken to upgrade your current Reiki Master to the Usui/Holy Fire energy. 180 p. Manual and certificate included.
Must have completed Reiki I & II (any lineage) six months prior to taking this course.
$525. 10% discount if paid in full 2 weeks prior to class start. $75 non-refundable deposit to hold your space.
To register of for more information, Contact Wanda at this link, or call her at 360-491-3187
June 17 BEPC Speaker at Denny's in Kent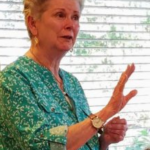 Denny's 1246 Central Ave N. Kent WA 98032
5:30 p.m. to 6:00 p.m. General Membership Meeting (and no-host dinner). 6:00 p.m. to 8:00 p.m. Program. Open to the public. https://bepcweb.org/index.html
My topic is Animals and What They have to Say.
June 29 BEPC Conscious Wellness Expo at Kent Commons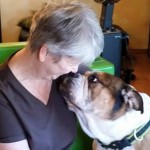 FREE Admission. Open to the public. 10:00 a.m. to 5:00 p.m. Hourly door prize drawings. Hourly speakers. http://bepcweb.org/expo.html

I'll have a psychic reading and healing booth for people and animals. Pay by the minute.  I'll also be one of the speakers during the day.