Events and Classes 2018
June 23 BEPC Expo  10am to 5 pm  FREE Kent Commons 525 Fourth Avenue N., Kent, WA  98042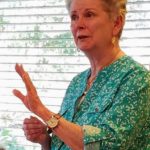 I'll have a booth! Please stop by and say hello.
For 40 years, BEPC has organized the largest health, wellness, spiritual and metaphysical expo. http://bepcweb.org/expo.html
You are in for a treat! You'll find more than 100 of the best local wellness practitioners, intuitive readers, and product vendors with a wide range of products and services.
June 30  (and the last Saturday of every month) Jupiter Rising Show KKNW radio Animal Healing & Communication Guest Speaker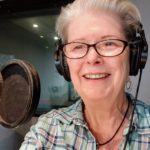 1150 AM KKNW radio. Listen live. I am the 12 noon guest. You can call in with your questions! 888.298.5569.
Enjoy the
archive
 5 26 18. I address 4th of July interventions for pets, share communications from animals after life on earth, and help barking puggles and a cat that won't use the litter box.
Below is a guide to the audio. Times are approximate. You may also enjoy the first hour
guest, author Matt Shea who writes about the challenges and experiences of average people.
59:20 Wanda introduced
59:50 4th of July interventions
1:05 Barking canine puggles
1:12 After life communications from canine Shelby King
1:20:20 Was it the right time for euthanasia?
1:22:15 Animals taking on our issues
1:26:40 Feline Peanut communication after life
1:33:40 Distance appointment with horse
1:35:30 Feline not using litter box
1:34 Supporting an older cat with chronic health issues
1:39 How to reach me
https://www.facebook.com/JupiterRisingShow/
July 11     NO program July 4     (and the first Wednesday of every month) guest speaker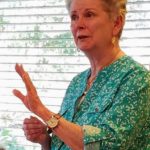 Doors open at 5:30 PM. Medium Kass Huff Ask a Psychic. Your $5 entry includes a mini reading. Come at 5:30 and have a reading from me ($2/minute) or any of the other psychics on the panel.  Arrive by 6:45 at the latest to have a mini reading during the program.  Program begins at 7:00 p.m. Denny's 20420 Mountain Hwy, Spanaway
$5 per person at the door includes mini-reading from psychic panel member. Meetings held every Wednesday. Ask a Psychic hosts a variety of speakers. I provide readings, brief healings, and animal communication from 5:30 until the official meeting opens at 7:00 pm and after it closes around 8:00 pm. Readings/healings are $2/minute. A variety of other psychics also offer readings and their unique perspectives. I look forward to seeing you there.
October 4, 11, 18, and 25, 2018 Animal Communication Course
6:00 p.m. to 9:00 p.m. 2307 Lilly Rd NE Olympia WA 98506  $225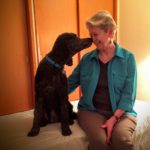 Contact Wanda to register.  Tuition $225 payable through Paypal, credit card, or by check. $50 non-refundable deposit to hold your spot (may be applied to a future class). 10% early bird discount if you pay in full by September 4. Class dates October 4, 11, 18, and 25.
Everyone has the innate ability to communicate with animals. This four session course will uncover your natural abilities by exploring three different methods of communicating and receiving information from any animal species. In this class you will communicate with the animals that share your life, wild animals, and animals that are no longer with us. You are welcome to bring your friendly companion dog to the second session. We will work with dogs, horses, and other species using photographs and field experience.
November 3 and 4, 2018    Usui/Holy Fire Reiki I & II
November 10, 11, and 12, 2018   Usui/Holy Fire Advanced Reiki Training and Reiki Master
Reiki I & II, any tradition taken 6 months or more before class, required to take Advanced Training and Master.
November 17, 2018    Usui Small Animal Reiki 
Reiki I & II, any tradition, required to take Reiki for Small Animals.