Classes and Events
Usui Holy Fire III Reiki Master Level 
November 13 and 14, 2021.  9:30 a.m. to 5:30 p.m. daily
Location 3217 Lilly Rd NE Olympia WA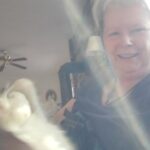 Raise your vibration and open your ability to access ever higher levels of spiritual consciousness and healing in this Master Level class. Holy Fire® Reiki ignitions and placements (attunements) activate the Master symbol and allow Holy Fire to flow through you. Holy Fire® deepens your spiritual connection and increases the strength and effectiveness of Reiki.
Curriculum includes healing spirit attachments, using a crystal grid to send continuous healing, Holy Fire and River of Life Healing experiences, and much more.
Text included.
Prerequisite Reiki I & II, any tradition, 6 months previous.
$200 total tuition. Must be paid in full by November 3. No refunds. However, tuition may be applied to a future class. Call or email wandasoffice@gmail.com for inquiries or to register.
Enrollment limited to 9 students.
Phone 360-491-3187.
Instructor, Wanda Buckner, EdD, Usui Holy Fire® Reiki Master.