Energy Healing for Animals

Treatments are offered at Wanda's office, at the animal's home, at veterinary hospitals, and at a distance. Sessions last approximately one hour, but may be longer. Sessions include intake, assessment, treatment based on the assessment, aromatherapy, post assessment and follow-up. Wanda brings her psychic gifts and everything she knows to every healing session creating a session tailored to you and your animal's unique needs.




Wanda uses Holy Fire Reiki, Healing Touch for Animals and aromatherapy as indicated. Results can include: reduced tension and nervousness; trauma recovery; improved behaviors; pain relief; and faster healing from surgery, injuries or illness.

Wanda demonstrates below how a Reiki session for an animal might look. Note the deep relaxation this dear dog experiences even in this short demo. Schedule a session for your animal (any species) here. Thank you, Charlie, for being my model. Thank you Jenny Hamilton for bringing Charlie and filming.



What to Expect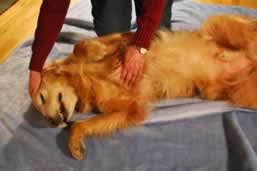 At the first appointment, I gather information on the animal's overall health and well-being and the reason for seeking energetic support.
I assess the animal's bio-energy field using a pendulum and my hands to determine where energetic imbalances, congestion, or depletion exist.  Procedures used are based on the information provided and the assessment.
During the treatment, I work in the bio-energy field above the body and also use touch on the animal's feet, legs, trunk, back, neck, and/or head. Benefits may be felt by the animal (and witnessed by the owner) immediately and increase over the next twenty-four hours. Chronic or degenerative issues benefit from a series of treatments.
Complementary Care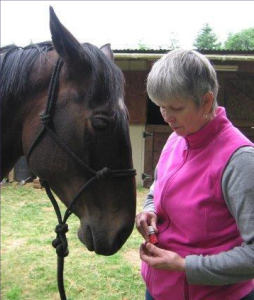 Energy healing complements veterinarian care to improve the animal's well-being and quality of life; it does not replace medical attention.