Energy healing, psychic readings, and hypnotherapy for people and animals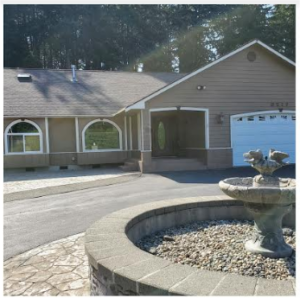 Wanda provides healing, intuitive insight, and practical guidance for each human and animal client's unique needs and situation.
Drawing from a rich background of experience, psychic abilities, and in-depth training, Wanda works with clients to resolve difficult issues. Clients experience a fresh perspective, relief from pain–whether physical, emotional, or spiritual–and hope for the future. Instruction in Holy Fire Reiki for people and animals and animal communication empowers clients to develop their natural capacities for healing and understanding.
Services for human and animal clients provided in my home office in Olympia WA and remotely via Zoom. If you choose to be seen in person, masks are suggested unless you have been fully vaccinated against Covid-19.
Human sessions last approximately one and a half hours. Sessions include intake, assessment, treatment based on the assessment, post assessment and follow-up. All information is confidential. $130 per session. Animal sessions are one hour. $78 per session
People and animals can be treated at a distance anywhere in the world. Wanda feels the energy and works with it in the same way she would if you or the animal were physically present. The client, whether human or animal, is aware of the treatment. The body, mind, spirit, and emotions respond in the same way they do with physical touch.
Mediumship with humans or animals that have passed easily possible. You can know that your loved ones are alright and resolve any lingering concerns about your relationship, your life together, and their death.
Hypnotherapy  is a powerful tool that can provide deep relief for emotional and physical discomfort. Through hypnosis, you can find your personal peaceful place that allows you to reach a state of deep calm and relaxation. Your conscious mind can access hidden parts of yourself that influence your current behavior and make changes at a deep level.

Gift certificates available. Call to request 360-491-3187.
Watch this video for an example of Wanda giving brief psychometry readings based on personal objects of the participant.
Energy healing and psychic readings for animals
Sessions last approximately one hour, but may be longer. Sessions include intake, assessment, treatment based on the assessment, post assessment and follow-up. $80 includes audio if done remotely.