Wanda's Books…
Have a challenging healing  situation?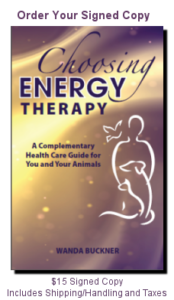 Let me guide you through choices that lead to optimal well being and personal transformation. Healing is about choices: the choice to treat or not to treat; to choose one intervention over another; or to choose a combination. One choice does not eliminate all others. The most important choice is the decision to heal; all else follows.
I invite you to explore and reflect on how energy medicine can assist in healing you and the ones you love. Enjoy this audio introduction of my book, Choosing Energy Therapy. Signed paperback available below or Purchase eBook or paperback through Amazon. The first section is on the science of energy healing. The middle portion of the book are real life accounts of people and animals healing physically, emotionally, spiritually and mentally. The last section of the book discusses how to choose a practitioner. Each chapter ends with questions for reflection.
Heal Thy Self
Have you ever wondered if Self-Healing is Possible? 
The Possibilities are Real and Infinite
I'm excited to be among the women who share their personal stories in Heal Thy Self, an Amazon #1 best seller. My chapter is titled, "Choosing to Heal." The first decision we must make when we are "stuck" in life–mentally, emotionally, spiritually, or physically–is the decision to heal. If we commit to healing, all else will follow.
Heal Thy Self contains stories of 31 women who have transformed their lives through some form of self-healing. Each woman, their life, and their story are different, they share a common thread…gratitude for their healing and a desire to help others heal themselves also.
May we all gain understanding and inspiration from the experiences of others. Enjoy this trailer for Heal Thy Self.
The Gifts of Grace & Gratitude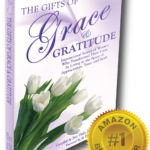 The new transformational book, The Gifts of Grace & Gratitude – Inspirational Stories of Women Who Transformed Their Lives by Living in the Space of Appreciation, Trust, and faith marks Wanda Buckner's debut as an Amazon #1 Bestselling Author. This powerful new anthology book by Powerful You! Publishing ($19.95, ISBN 978-0-9970661-3-5) is a collection of stories by twenty-six co-authors from various backgrounds and experiences.
In this book, the co-authors share their individual stories of transformation, growth, and gratitude. The stories reveal the authors' sometimes less-than-ideal circumstances, tough times, and emotional pain to their current state of well-being, which is one of living more purposefully, with more ease, and regularly recognizing and tapping the essence of grace.
Wanda shares the story of healing into life after the tragic death of her beloved partner. Her journey provides the reader with hope following loss and the possibilities of starting over in a new and never imagined life.
This book celebrates the wisdom and spirit of women around the globe. It is compiled by Sue Urda and Kathy Fyler, Co-Founders of Powerful You! Inc., a connections and empowerment company designed for business, personal, and spiritual growth.
Enjoy this trailer for Living in Grace & Gratitude.

Hanging on to a past event, whether it was wonderful or horrific as if it happened yesterday, prevents us from experiencing our present life in its fullness. If your spouse died 20 years ago and you continue to cling to that event, your life will be filled with sadness. If the winning touchdown pass you caught in high school is the most dramatic and exciting thing that happened to you this decade, you need some new adventures! The best part of your life is not over, it's now. Your only life is now. 
"Choosing Energy Therapy offers a practical guide for choosing energy healing for yourself, your children and animal companions. Wanda's life journey and experiences allow her to share her wisdom and knowledge in a manner that is easy to read and understand. Powerful anecdotal stories reveal the effectiveness of energy medicine in physical, emotional, mental and spiritual healing. All healing is a personal journey as Choosing Energy Therapy certainly demonstrates." – Lisa Mentgen-Gordon, CEO, Healing Touch Program
"Energy medicine is quickly becoming an efficient and sought after treatment in holistic and conventional settings. Wanda Buckner's love, devotion, and talent of noninvasive healing, make her the perfect guide." – Marie Manuchehri RN, author of Intuitive Self-Healing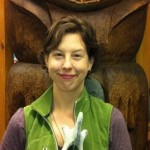 "This book is for anyone wondering about energy therapies. Wanda's breadth of experience, passion for the subject and love of her practice allow her to teach us gently and clearly. Sit down with this book and a cup of tea and very soon you may be inspired to learn and practice energy healing techniques or ready to find a practitioner. Regardless, you will feel optimistic, hopeful and have a more holistic outlook regarding the path to health and balance." – Trisha Dawn Roisum, DVM
"Choosing Energy Therapy is an outstanding summary of energy healing techniques and their potential for improving both the human and companion animal condition. Wanda Buckner is a powerful healer whose passion for sharing her expertise will benefit many people exploring viable, effective, complementary medicine options. This book is well worth your time and attention."
– Deborah Erickson, PhD
"Voicing the language of energy medicine requires deep familiarity with its science and philosophy combined with hands-on experience. Wanda is a strong voice for understanding the many pathways to energetic health." – Barbara Dahl, RN, Healing Touch Instructor, Emeritus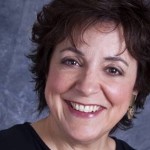 "Energy therapy is a powerful, proven method to heal the body, mind and spirit. Choosing Energy Therapy shows you how to effectively enhance the natural healing abilities in anyone including your animal companions." – Robbie Holz, speaker, holistic expert and author of award-winning book Secrets of Aboriginal Healing and Secrets of Aboriginal Enlightenment.
"Wanda invites the reader to truly embrace the journey of healing, knowing that the journey is the healing, letting go of the outcome and allowing the miracles to show up." –  Meg Haggerty, Reiki Master, Healing Touch Certified Practitioner
"Wanda Buckner gives us a window into the world of energy medicine. What it is, what it does and how to choose a practitioner. If you or your animals are not fully healing, read this book." – Brett Dupree, author of Joyous Expansion: Unleashing Your Passions to Lead an Inspired Life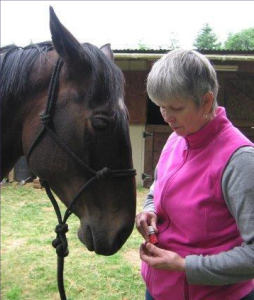 "Do you wish you could explain energy work to others without their eyes glazing over? Do you wish someone would explain what energy work is, without all those new-age words? Wanda hits the mark here. Her writing is neutral, friendly and expertly explains in easily relatable terms what you want to know. I enjoyed how her analytical mind organized the material into a trail of breadcrumbs to follow."  – Sarah Thorpe, Clairvoyant Reader, Healer, Intuitive Mind Program Instructor, Ordained Minister
"Choosing Energy Therapy is an easy read for the layperson looking for basic knowledge. Wanda explains the different integrative energy modalities that complement traditional Western medicine. I recommend this book to any patients exploring integrative therapy to facilitate their healing." – Meg Voelker, RN, MN, RN-BC, Nurse Case Manager
"Wanda has written an insightful book about the possibilities of energy therapy for making a difference in your life. Buy it. You won't regret it." – Andy Fracica, MBA, author of Navigating the Marketing Maze
"Wanda is a powerful and intuitive healer, who generously shares her wisdom with integrity, humor, and grace. This book is a gift of love. If you are holding this book, read on. Be open to the mystery and the opportunities of exploring Energy Medicine for yourself and those you love". – Sandra Pedersen, Healing Touch Certified Practitioner
"Wanda Buckner brings her grounded wisdom as a doctoral-level educator and energy worker to this book. She is a lifelong student who loves to share what she learns." – Joanna Cummings, author of Kick Butts, Take Names: It's All About Freedom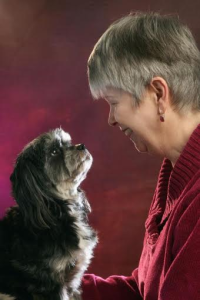 "Animals need holistic health options too. This book helps you decide if energy therapy could benefit those you love." – Keith Lawhorn, Writer, Speaker, Small Business Owner and Developer
"A terrific book with multiple examples of how energy work complements and enhances traditional medical care." – June Kerr, author of Rabboni, My Love: A Memoir of Jesus' Wife, Mary Magdalene
"Filled with true stories of real-life successes, this book shows how energy therapy can make a difference in all areas of your life."
– Janette Turner, author of Penning Your Memoir
"Wanda answers your questions about energy therapy and the impact it can have on your life and the lives of those you love." 
– Terry Gargus, MS, author of Reinventing Any Life
"This handbook tells you why and how to include energy work as part of your healing journey." – Robin O'Grady, author of The Optimist's Edge: Moving Beyond Negativity to Create Your Amazing Life
"Looking for support for physical, mental, emotional or spiritual healing? Wanda Buckner helps you find your way in the field of energy medicine." – Moreah Vestan, author of Diving Right In: Reflections on Life's Adventures
"Your beloved animals can have less anxiety, more confidence and improved well-being through energy therapy. Wanda provides a personal view of energy medicine and its applications." – Kathy Nelson, LMP, NTP, Fitness Coach
"Filled with useful information and real life accounts, Choosing Energy Therapy, provides insight into the world of complementary energy healing." – Charmaine Lee, author of Gardenia's Bruise Easily: Giving Silence a Voice from Abuse to Love
"Finally, a book on energy work that includes theory, application and guidance for those seeking complementary options to traditional western medicine." – Laurie Buehler Hamilton, author of Living Your Inspired Life Now! Revealing the Inner Blueprint for Wellness, Balance and Success
"Energy healing has been a part of my life since I lost my first dog from kidney failure ten days after being diagnosed. I traveled the globe for seven years working with energy healers, seeking solutions. I learned what makes a good healer. A good healer works from a place of love. Wanda definitely works from her heart! This book will change the way you look at healing and health care." – Nicole Gabriel, author of Finding Your Inner Truth, Discovering Peace When Everything Changes