Will Healing Touch and Massage Help Animals?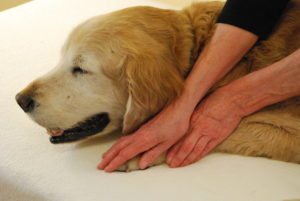 Energy healing and massage are wonderful modalities that complement veterinarian care to improve your animal's well-being and quality of life; it does not replace medical attention.
I would like to share this article with you: Massage and Healing Touch for Animals in the Veterinary Clinic.  I think you will enjoy the information.
As a Healing Touch for Animals Certified Practitioner, I can attest to the truth of this article. See for yourself, and for your animal. Click here to make an appointment for your animal to see me at my office, at your nearby home or at a distance anywhere.