How To Create Memories With Holiday Gift Giving
Always give without remembering and always receive without forgetting."  Brian Tracy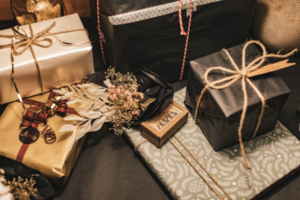 Dear Friends,
In this holiday season, I encourage you to join me in giving (and requesting) experiences, not things–experiences such as:
An energy session
A massage
Tickets to a performance
A crafting date
Dinner out
We can support each other, local businesses, and the planet by creating and enriching our memories and reducing the amount of box and paper waste.
You may purchase Reiki healing and intuitive communication gift sessions for the people and animals you love through me at [email protected]. Include the name of the person or animal receiving the gift and I will send you a gift certificate to print or forward to the recipient. Gift certificates do not expire.
Wishing you the joy of this wonderful season.