Learn Usui Reiki I and II 
For Animals (and their humans) – Wanda Buckner Instructor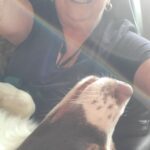 Supporting the healing of animals and their people through Reiki is a profound act of love. Reiki I and II attunements allow the healing energy of Reiki to flow through you and around you. The release and relaxation provided by Reiki fosters healing on all levels—physical, mental, emotional and spiritual—for both the giver and the receiver.
Reiki deepens your spiritual connection with all species. Participants will work in-person with dogs, plants, objects, people and remotely with the animals who share their lives.
Content: Reiki I & II attunement. Chakra introduction. Assessment methods. Use of surrogates. Remote healing. Learn by doing:
healing self
objects
plants
animals
humans
situations.
***Covid safety protocols specified by Washington State will be followed.
Date and time: Sept 25-26, 2021. 9:30 a.m. to 5:30 p.m.
Location: 3217 Lilly Rd NE Olympia WA 98506
Registration: $200. Wanda's repeating students receive a 25% discount. Payment in full by September 15. No refunds after September 15 unless class is canceled. However, your tuition can be applied to a future class. To register, email [email protected]
Class size: 6 to 10 people.
Optional Bonus class: $30. October 3, 1:00pm – 3:30pm. Focus: Participant experiences; questions; follow-up. Register in class.
---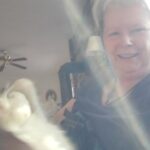 Wanda Buckner, EdD, People and Pet Psychic, Usui Reiki Master/Instructor, Animal Communicator.  Wanda has extensive experience providing healing and support for animals and people in difficult circumstances. She opened Healing Energy Services in 2007. Her book, Choosing Energy Therapy: A Practical Guide to Healing Options for People and Their Animals, was published in 2014.