How to Choose  Your Energy Healer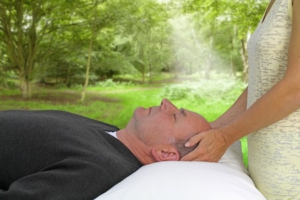 With so many energy healing options, how do you choose a practitioner? This audio 0f Chapter 8 of my book, Choosing Energy Therapy, provides guidelines and suggestions for finding the healer you are looking for.
As you listen, reflect on these questions:
What attributes do you want in a practitioner?
What is important to you about the modality?
What practitioner credentials are important to you?
What questions do you want answered before a session?
Chapter 8, Finding the Healer You Are Looking For, Topic Locations
00:00 Section Three: Taking Action
00:20 Chapter 8: Choosing a Practitioner.
01:22 Finding a Local Practitioner
03:44 Government Oversight
04:38 Choosing a Practitioner with Limited Experience
09:36 Choosing an Experienced Practitioner
11:31 Choose a Modality that Appeals to You
13:55 Angels, Entities, and Others
16:20 For Reflection:
You may access the other chapters of my book by clicking on the links below: